Your Best Bet When Sellng A Fixer Upper
You've no doubt heard the radio ads for realty companies that will buy your house, no matter the condition, making it easy for you to sell a house without doing repairs. They offer quick cash and an easy close, but it comes at a steep price. Some sellers choose this route because they simply don't understand the process of selling a home. Selling seems complicated, and stressful and, frankly, it can be... but it doesn't have to be. Did you know that there are ways to handle the sale of a fixer-upper which don't require you selling your house at a wholesale price? Did you know that the companies who advertise these quick, easy sales charge even more in fees than the average commissions you would pay to put your house on the market and have buyers compete for it: typically 6% to 9%, PLUS the cost of repairs?! These companies buy with the intention of making a profit, and the only way to do that is to squeeze that margin out of the purchase price, leaving an already anxious, inexperienced seller to negotiate against a motivated, highly experienced corporation seeking to make a profit. Profit is good! They are offering a service and that's a good thing, but if there's profit to be made from your house, shouldn't it be you who benefits from it?
This process can work for a particular niche seller, such as someone with a home in bad condition who has to relocate immediately but, for most sellers, it can cost you unnecessary thousands of dollars.
A simple Google search will provide articles from Market Watch, Forbes, and others which explain the good and the bad sides of using these home-flipper services and, in each scenario, the difference comes down to time vs. money. You can sell quickly, but you will have much less control over the sale, and it will cost you thousands to do so. Old Republic Title Company offers a quick comparison. It might surprise you how much sellers pay for the price of a little extra convenience: Are iBuyers Worth The Cost?
Whether you choose to use an iBuyer service should depend on whether you have an urgent, can't wait, cost-is-no-object need to sell. If this is you, then a home-flipper may be the perfect buyer for you. Otherwise, don't you owe it to yourself to explore all options, including representation from a skilled Agent who will represent your interests in the Buyer-Seller negotiations?
We are proud that on our small team we have accumulated a combined 150+ years of experiences from living, working, and playing in this incredible part of Florida. We know Jacksonville and all the surrounding areas. If you're looking to buy or sell your house, condo, investment property, or vacant land, you can count on the Life's A Beach House Team to deliver for you. If I can be of assistance, call me, Michele with one "L", your Hometown Realtor. I'd love to be your real estate resource.

#iBuyer #Jacksonville #Beaches #Mayport #JacksonvilleNAS #AtlanticBeach #NeptuneBeach JacksonvilleBeach #ArtsFest #Fair #Concerts #Surfing #ClayCounty #NassauCounty #StJohnsCounty #DuvalCounty #Homesforsale #Homes #Bungalows #Condos #Waterfront #Golf #TPC #Invest #Hometown #KellerWilliams #RealEstate #Realtor #Boating #Fishing #LifesABeachHouse #LifesABeach #ILoveFlorida #LoveFL #Wholesale #HomeFlippers #Townhomes
Michele Flynn- REALTOR®

Keller Williams Realty Atlantic
4116 South 3rd St
Jacksonville Beach, Florida
(904) 343-1698 - Michele Cell
The Life's a Beach House Team is here for all your Real Estate needs!!
904-472-5448
BUY ~ SELL ~ INVEST

http://www.lifesabeachhouse.net

http://www.homesofjacksonvillefl.com/

http://homesjacksonvillebeach.com

http://ericdreibelbis.kwrealty.com/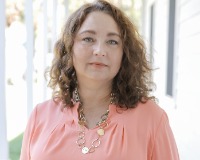 Author:
Michele Flynn
Phone:
904-343-1698
Dated:
February 27th 2020
Views:
124
About Michele: The process of buying a home can be daunting, but it doesn't have to be. From focusing the search ...