Why I Sell Homes
Q: Why did I decide, after decades in the Transportation industry, to make a career change into the Real Estate industry?
A: Because you seldom get to see a smile on a customer's face when their load of printer paper (or plastic cups, or lightbulbs, or soft drinks) arrives at their door.
The happiest memories of my youth revolve around growing up in my grandparents' small, wood-frame home in Middleburg, Florida. My grandparents were far from wealthy, but they owned their own home free and clear. They had purchased a one bedroom home with an outhouse in the early 1950s and built by hand until it was a three bedroom home with a front and back porch, a large carport and workshop and, of course, indoor plumbing.
I saw the pride that Granny and Granddaddy took in providing a stable home to which their children and grandchildren could return, year after year, holiday after holiday. It was home for the entire family for nearly 40 years. It wasn't grand, but it, and they, were my foundation, and the memories of those days still bring a smile to my face.
Home-ownership is called the American Dream for a reason. It's a claim... the placing of a stake in this magnificent nation and calling it our own. From the water and minerals below the property, to the sky above it, a small part of America becomes ours. It's a place for children to play, and to grow. A place for young couples to build a life together. A gathering place for friends and family to celebrate the milestones in their lives, and a place where neighbors come together in common interests. It's a place to build memories.
I want to be a part of helping others to achieve their own American dream.
Finding the perfect home for a client can be a daunting, exhausting, even exasperating task, but I rise each day determined to parlay my skill and energy into achieving the absolute best outcome for each home buyer. I will work my best, and hardest, for you, too.
The smile on your face when you receive the keys to your new home is all the thanks I need.
#Jacksonville #Florida #AtlanticBeach #NeptuneBeach #JacksonvilleBeach #PonteVedra #PonteVedraBeach #StJohns #Clay #StAugustine #OrangePark #NewHomes #Condos #Townhouses #Investment #Farms #Rural #Urban #Beaches #Blanding #Hometown #RealEstate #Buy #Sell #BuyersAgent #KellerWilliams #LifesABeach #LifesABeachHouse #Realtor #Listings #ChetsCreek #SuttonLakes #WindsorPark #PabloCreek #Mayport #NavalAirStation #JaxNAS #CecilCommerce #MarshLanding #Sawgrass #TPC #JaxGolf #Golf #StJohnsRiver ##CedarRiver #Intracoastal #Florida #Duval #Swim #Fish #Boating #ILoveFla #ILoveFlorida #SaintJohns #SaintAugustine

Michele Flynn- REALTOR®
Keller Williams Realty Atlantic
4116 South 3rd St
Jacksonville Beach, Florida
(904) 343-1698 - Michele Cell

http://www.lifesabeachhouse.net

http://www.homesofjacksonvillefl.com/

http://homesjacksonvillebeach.com

http://ericdreibelbis.kwrealty.com/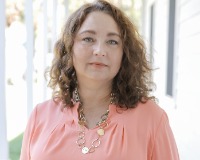 Author:
Michele Flynn
Phone:
904-343-1698
Dated:
June 26th 2017
Views:
148
About Michele: The process of buying a home can be daunting, but it doesn't have to be. From focusing the search ...