The Time To Buy Is Now
As Eric Dreibelbis's Life's a Beach House Team from Keller Williams Realty Atlantic Partners gathers around the table in the conference room in our Neptune Beach office for a meeting and blog time. I wonder, what would our fellow readers want to know about…hmmm…well…
Summer is here!
School is out!
We need rain!
I'd love to be at the beach right now!
We will have several new hotels in Jacksonville Beach shortly.
The housing market is strong, interest rates have dropped a bit.
There IS plenty of time to BUY or SELL a home before school starts back.
Kiddos - you have about 60 days left… In about 8 weeks on Monday, August 12, 2019 both Duval County and St. Johns County schools will begin for the 2019-2020 school year. Yikes!! Get out there and have some FUN!! Make memories with your family and friends!!
HOME BUYERS- from the time you find a home you like & get a fully executed contract, you can typically CLOSE on your home in about 30 – 35 days.
Let's schedule a Buyers Consultation sooner rather than later with a Realtor on The Life's a Beach House Team at Keller Williams Realty Atlantic Partners to meet in person, get the ball rolling for your Home Search, go over some important steps in the Home Buying process & set some expectations about the Home Buying Process.
*Most people want to look at homes and then talk to a lender, let us explain why it is so very important to talk to a lender first and then look at homes look at homes with a Realtor on The Life's a Beach House Team.
We recommend beginning the home buying process with conversation with a Lender & obtaining a Pre-Approval letter from a lender:
so, you know that a lender will commit to extend credit to YOU provided that specific criteria are met (you CAN get a LOAN)

so, you know how much money you can spend on a home or condo (what is your price range)

so, you know how much you want to spend each month on your mortgage, taxes, insurance, and possibly HOA fees &/or condo fees (Monthly BUDGET…How much do you want to spend each month & what are you comfortable with)

so, you know how much money you need to put down on the loan (3% of the loan value, 5%, 20%, etc…) This is a lot of money folks, you need to know this number! Do you have money saved up, do you need to save some more money, can a family member Gift you money?

so, you know which type of loan works best for you & your family and your situation, is there a program for a first time home buyer, first responder, second home, investment property, who will be on the loan, do you need a cosigner, what will your interest rate be? These are all very important questions to know and why it is SOOO worth your timeto talk to an experienced Mortgage Banker about one of the BIGGEST INVESTMENTS in YOUR LIFE!! It's pretty simple, you can talk to a Mortgage Banker on the phone, meet with them face to face, apply on line & with technology today you can even submit all of your documents online!!



A Realtor on The Life's a Beach House Team will take over from here! Let's find the HOME of YOUR DREAMS!! Once you have your Pre-Approval Letter from a Mortgage Banker, you will be able to submit that with an offer on a home & show the Sellers that you are a serious & qualified BUYER!! We're here for you every step of the way!!
Call us today if you or anyone you know is thinking about BUYING or SELLING a home, we would be honored to serve you and yours & we promise take great care of them!!
Eric Dreibelbis - REALTOR®

Keller Williams Realty Atlantic
4116 South 3rd St
Jacksonville Beach, Florida
(904)339-3084 Eric Cell

The Life's a Beach House Team is here for all your Real Estate needs!!
904-472-5448
BUY ~ SELL ~ INVEST
http://www.lifesabeachhouse.net

http://www.homesofjacksonvillefl.com/

http://homesjacksonvillebeach.com

http://ericdreibelbis.kwrealty.com/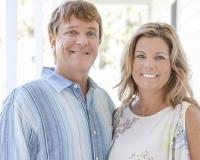 Author:
Eric - Dava Dreibelbis
Phone:
904-339-3084
Dated:
June 13th 2019
Views:
84
About Eric - Dava: Eric and Dava Dreibelbis "Lifes a Beach" House Team at Keller Williams Atlantic in Jacksonville B...