Spring Maintenance
It may be icy around other parts of the country, but here in Northeast Florida, the thaw is on. We'll have a few more chilly nights before Spring officially roles in, but we're well ahead of the rest of the country and that means Spring cleaning and maintenance are upon us. Now's the time to prepare for those April showers. Here are just a few items you'll want to check on before the rains roll around:
1. Rain Gutters: Now that the last of the leaves has fallen, clean your gutters to ensure proper diversion of rainwater from your home. Clogged gutters can result in damage to the roof, the eaves, and the foundation of your home. As well, check to make sure that the downspouts aren't blocked and that the water is flowing away from the home.
2. Roof: Dead leaves hold moisture and, as they rot, they generate heat. The roof is the most fundamental and expensive element of your home. Extend the life of your roof by removing dead leaves and twigs and by cutting back any over-hanging tree branches that can sway in the breeze and damage the shingles.
3. Paint and Seal Exterior Wood: The dry, cool weather of Winter and the hot, humid Summers take a toll on exterior decks and trim. Properly sealed and painted wood will be better able to resist the damage brought on by the rains.
4. Block those Bugs!: Even in the Winter, Floridians never truly escape the annoying buzz of mosquitoes and we never escape the threat of palmetto bugs entering our homes. Great pest control will kill intruders, but it's best to keep them from entering the home in the first place. Check your window and door screens. Any holes, no matter how small, are potential points of entry for pests. Patch the screens or, if there are multiple holes, replace the screen. It's easy! A quick visit to YouTube and you'll be a pro in no time. While you're at it, check the weather-stripping around all exterior doors. Not only will it help to keep pests out of the home, but it will improve your energy bills by preventing the air inside the home from escaping to the outdoors.
Speaking of mosquitoes, walk your property and look for areas of standing water. Tip anything that holds water. Still water is the perfect breeding ground for mosquitoes.
5. Cracked Cement: Check driveways and sidewalks for cracking and prevent worsening of the damage by patching and sealing the cracks.
6. Pressure Wash the Walls, Windows, Decks, and Driveways: Hire someone to do it or rent the equipment from a local home improvement store. It's quite satisfying to wash away the dirt and grime with each swipe of the wand.
7. Service the HVAC System: Warmer (much warmer) weather will be here all-too-soon. Don't wait until you need the air conditioner to make sure that it's working properly. Have it cleaned and serviced by a professional and extend the life of the system as well as ensure you'll remain comfortable in your home throughout the Spring and Summer months.
8. Check Lawn Equipment: When the grass is six inches high is not the time learn the mower won't start. Pull the equipment out of the shed and give it a start. Add fresh fuel, change the plugs and filters , and sharpen the blades. If you are considering the purchase of new equipment, battery-powered electrics are now a very viable option for most yards. Thanks to improved batteries, the power of electric lawn equipment, as well as the longer charge, allows users to tackle almost any lawn chore without the hassle and the odor of gasoline.
There are numerous resources on the web from which you can print a Spring Cleaning and Maintenance Checklist, just Google "Spring Home Maintenance" for some additional great ideas.

Spring is almost here. Enjoy the last few days of cool weather.

As your Hometown Realtor, it's my delight to share with you the best of what our beautiful part of Florida has to offer. From the nightlife of Jacksonville Beach, to the family-oriented community of Neptune Beach, and the worst-kept secret that is the charm of Atlantic Beach, to the far-flung parts of Baker, Nassau, Clay, and St Johns Counties, our team is prepared with the knowledge and experience to guide you to the community that meets your individual wants and needs. Whether a beach bungalow, a Victorian in historic Riverside, a ranch-style home in San Jose, or a contemporary home in one of the many new communities of Nocatee and Julington Creek, (and all points in between), our team is here to find the perfect home for you.

We are proud that on our small team we have accumulated a combined 100+ years of experiences from living, working, and playing in this incredible part of Florida. We know Jacksonville and all the surrounding areas .If you're looking to buy or sell your house, condo, investment property, or vacant land, you can count on the Life's A Beach House Team to deliver for you.

If I can be of assistance, call me, Michele with one "L", your Hometown Realtor. I'd love to be your real estate resource.

#LifesABeach #LifesABeachHouse #Sawgrass #TPC #ThePlayersChampionship #JaxGolf #Golf # Realtor#Jacksonville #Florida #AtlanticBeach #NeptuneBeach #JacksonvilleBeach #PonteVedra #PonteVedraBeach #StJohns #Clay #StAugustine #OrangePark #NewHomes #Condos #Townhouses #Investment #Farms #Rural #Urban #Beaches #Ortega #Hometown #RealEstate #Buy #Sell #BuyersAgent #KellerWilliams #Listings #ChetsCreek #Riverside #Avondale #PabloCreek #Mayport #NavalAirStation #JaxNAS #MarshLanding #StJohnsRiver #Intracoastal #Florida #Waterfront #Duval #Surf #Swim #Fish #AmeliaIsland #FernandinaBeach #Spring #HomeMaintenance #MusicFestivals #Boating #ILoveFla #ILoveFlorida #SaintJohns #Rivertown #Wildlight #Oakleaf

Michele Flynn- REALTOR®

Keller Williams Realty Atlantic
4116 South 3rd St
Jacksonville Beach, Florida
(904) 343-1698 - Michele Cell
The Life's a Beach House Team is here for all your Real Estate needs!!
904-472-5448
BUY ~ SELL ~ INVEST

http://www.lifesabeachhouse.net

http://www.homesofjacksonvillefl.com/

http://homesjacksonvillebeach.com

http://ericdreibelbis.kwrealty.com/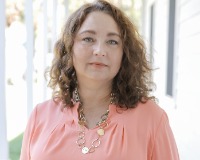 Author:
Michele Flynn
Phone:
904-343-1698
Dated:
January 15th 2019
Views:
174
About Michele: The process of buying a home can be daunting, but it doesn't have to be. From focusing the search ...