Running For A Cause
So who's ready to run for 31 straight hours? Thirty one hours straight!!! You? Not you?
Well we know a guy who is and says it's the least he can do for his sister!! How about that family bond!
Cancer, Cancer, cancer…what can we say? Cancer is something that has touched so many people in so many ways- strangers, friends, family, yourself. The word alone changes lives in an instant! The fear of the unknown, your future, your family's future, your plans, etc…We have lost loved ones due to cancer and man that hurt, that pain- it will never ever go away. We will never understand why, why them, why someone we love and care about so much?? We can't really say that anything good has come of our loved ones having cancer, but we can say the way our family and friends came together to support one another is absolutely amazing!! You have to be a friend to have a friend. So we encourage each and every one of you to get out there and be a friend to someone!! A real friend!! It's never too late!!
We have a few friends that have been diagnosed with breast cancer over the last few years. They were the lucky ones!! They fought a good hard fight and survived! It wasn't easy, but they beat it!! They beat cancer!!! They live life in a completely different way now!!
We also have a dear friend, Jarrod, who lost a sister to breast cancer. Jarrod is a Fire/Rescue Lieutenant. His sister left behind a young son. Absolutely heartbreaking!! Their lives are forever changed!! As if running in The Donna isn't enough, Jarrod has decided to run THE ULTRA, yes, THE ULTRA all in the name of his sister!! He loves her and misses her and wants to Honor her! He has committed to running 110 miles in The Ultra in under 31 hours!! You read that right, 31 hours!!! This is such an amazing way to honor his sister and also do something to raise money for her son (his nephew) for his college fund.
So we ask if you are running in The Donna- go, go, go!!! Congratulations!!! Please let us know so we can cheer you on!! If you are not running in The Donna, please put on your pink, come out and volunteer or even help line the streets to cheer Jarrod and the thousands of other runners on. Each runner has a reason why they run. Over 10,000 runners from all over the United States and various parts of the world all come together to run in Jacksonville and its beautiful beaches all to help an end to cancer. The Donna offers a 5k, 10k, Relay, Half Marathon, Marathon, Ultramarathon & event challenges. Regardless of the event that someone has chosen to participate in, a clap, a smile, a word of encouragement is priceless!! Go get it Jrod!!
On February 10th 2018, Jarrod will be running the Donna Finish Breast Cancer 110-mile Ultra Marathon. His race begins Saturday at 10am and will finish Sunday. He is running in honor of his sister Michelle Heath, who lost her fight with breast cancer, and to support his nephew Logan. Over the past four months he has poured his heart, mind, body, and soul into preparing for this event. He's doing this because he feels the most important thing in this world is family!!
We would really appreciate it if you check out and share his link below:
https://www.gofundme.com/ultra-giving-for-logans-college
We will see you out there!!
#FINDYOURFINISH
https://breastcancermarathon.com/races-challenges/110-ultra-marathon/
This site has a lot of information about the races and times.

#26MileBlockParty #RunDonna #Donna110UltraMarathon #Donna #Jacksonville #JacksonvilleBeach #AtlanticBeach #NeptuneBeach #PonteVedra #PonteVedraBeach #Nocatee

Eric Dreibelbis - REALTOR®
Keller Williams Realty Atlantic
4116 South 3rd St
Jacksonville Beach, Florida
(904)339-3084 Eric Cell

The Life's a Beach House Team is here for all your Real Estate needs!!
904-472-5448
BUY ~ SELL ~ INVEST
http://www.lifesabeachhouse.net

http://www.homesofjacksonvillefl.com/

http://homesjacksonvillebeach.com

http://ericdreibelbis.kwrealty.com/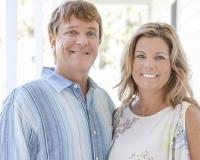 Author:
Eric - Dava Dreibelbis
Phone:
904-339-3084
Dated:
February 6th 2018
Views:
914
About Eric - Dava: Eric and Dava Dreibelbis "Lifes a Beach" House Team at Keller Williams Atlantic in Jacksonville B...