Relaxing And Unwinding On The First Coast
What's your favorite go-to place or activity to take you away from the stress and pressure in your life?
When's the last time you actually took the time to go there, or do that?
It's easy to allow ourselves to forget what matters in life and to allow the noise to overtake us. We sacrifice what's important to tend to that which is screaming at us and, in the end, we all suffer for it. We all know that, when it comes to money, we should be putting some aside, "paying ourselves", to create a more stable future. The same applies to our mental and physical well-being: Pay yourself first.
In order to be your best, and to contribute to a team, to your family, and to your customers, it's necessary to build ourselves up, creating reserves for those times when there's more work than there are hours in a day. I had forgotten this lesson and, this past weekend, I decided it was time to rejuvenate.
For me, that means a meandering drive down A1A, from the Dames Point Bridge, across the new Sisters Creek Bridge, past Hugenot Park, both the Talbot State Parks, Little and Big, through Amelia Island, and into Fernandina Beach, inevitably entering the gates of Fort Clinch State Park. Along the way I pull over, here and there, wherever the urge takes me. When the lines aren't too long, I pull over at Fort George Island, and Steve's roadside stand, for a bag of boiled peanuts and homemade spicy fried pork rinds. The route changes each time I take this trip, sometimes I pull over at a park, or a random beach access, or drive into one of the communities along the way, such as Shell Bay or Timucuana Bluff, and envy the tranquility that must come from living so inside nature, surrounded by water, and the enjoyment of a constant sea breeze. When I'm lucky, I can glance over at the water that flows along both sides of Heckscher Drive, and see gentle rise and fall of a school of Dolphin as they make their way to and from the ocean.
Ahhhh.

Just thinking about it makes me eager to do it again next Sunday.
If you, like me, love to drive, there are several wonderful avenues of adventure awaiting you: County Road 13 in St Johns County, A1A through Ponte Vedra Beach and down into St Augustine, and US-17 from Orange park, through Green Cove Springs and Palatka, and down into Crescent City. Get off the beaten path, put aside the the schedules and the agenda for a few hours or for a full day, and take in the natural beauty Northeast Florida has to offer. You'll be glad you did.
So, I ask again: What's your go-to place or activity to unwind? When's the last time your partook of this particular joy? If it's been a while, what's stopping you?

As your Hometown Realtor, it's my delight to share with you the best of what our beautiful part of Florida has to offer. From the nightlife of Jacksonville Beach, to the family-oriented community of Neptune Beach, and the charm of Atlantic Beach, to the far-flung parts of Baker, Nassau, Clay, and St Johns Counties, our team is prepared with the knowledge and experience to guide you to the community that meets your individual wants and needs. Whether a beach bungalow, a Victorian in historic Riverside, a ranch-style home in San Jose, or a contemporary home in one of the many new communities of Nocatee and Julington Creek, (and all points in between), our team is here to find the perfect home for you.
We are proud that on our small team we have accumulated a combined 100+ years of experiences from living, working, and playing in this incredible part of Florida. We know Jacksonville and all the surrounding areas. If you're looking to buy or sell your house, condo, investment property, or vacant land, you can count on the Life's A Beach House Team to deliver for you.
If I can be of assistance, call me, Michele with one "L", your Hometown Realtor. I'd love to be your real estate resource.

#LifesABeachHouse #LifesABeach #Jacksonville #Florida #AtlanticBeach #NeptuneBeach #JacksonvilleBeach #PonteVedra #PonteVedraBeach #StJohns #Clay #StAugustine #OrangePark #NewHomes #Condos #Townhouses #Investment #Farms #Rural #Urban #Beaches #Ortega #Hometown #RealEstate #Buy #Sell #BuyersAgent #KellerWilliams #Listings #ChetsCreek #Riverside #Realtor #Avondale #PabloCreek #Mayport #NavalAirStation #JaxNAS #CecilCommerce #MarshLanding #ShellBay #Timucuana #FernandinaBeach #KingsBay #StJohnsRiver #Intracoastal #Florida #Waterfront #Duval #Surf #Swim #Fish #Boating #ILoveFla #ILoveFlorida #SaintJohns #SaintAugustine #FortClinch #BigTalbot #LittleTalbot #HeckscherDrive #A1A #CountyRoad13 #Palatka #GreenCoveSprings #Meandering #Relaxation #Dolphins
If you're looking to buy or sell a house, condo, investment property, or vacant land, you can count on the Life's A Beach House Team to deliver for you.

Michele Flynn- REALTOR®

Keller Williams Realty Atlantic
4116 South 3rd St
Jacksonville Beach, Florida
(904) 343-1698 - Michele Cell
The Life's a Beach House Team is here for all your Real Estate needs!!
904-472-5448
BUY ~ SELL ~ INVEST

http://www.lifesabeachhouse.net

http://www.homesofjacksonvillefl.com/

http://homesjacksonvillebeach.com

http://ericdreibelbis.kwrealty.com/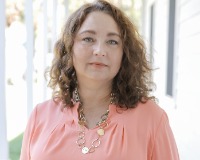 Author:
Michele Flynn
Phone:
904-343-1698
Dated:
July 11th 2018
Views:
391
About Michele: The process of buying a home can be daunting, but it doesn't have to be. From focusing the search ...