Negotiating Repairs Is A Necessary Part Of The Process
Although I am a Buyer's Agent I do, on occasion, list properties as well. A word of advice I'll offer to both buyers and sellers is this: Beware As-Is Contracts
Unless you're buying or selling an investment property where the understanding is, by both parties, that the property is a complete rehab, an As-Is designation in the listing will only serve to put off buyers. It instantly sends a red flag to potential buyers that the seller A. Knows of an issue and isn't being forthright, B. Is inflexible, or C. Both. You are asking a buyer to commit to a costly, enormously important life decision, with blinders on. You are essentially asking them to commit hundreds of dollars in inspection fees and hope that there is nothing wrong with the home. (Pro Tip: There is something, minor or major, wrong with every home). Do you really want to start a negotiation by shutting down the conversation?
It is our duty, as Realtors, to set the expectations for both buyers and sellers, whomever our client may be. If your listing agent tells you that a Florida As-Is contract means that you won't have to negotiate repairs following inspections, they have placed you in an untenable position as the only options left on the table are for the buyer to swallow the financial burden of all repairs (as well as their pride), or walk away. Once the buyer walks away from the deal, taking their binder deposit with them, you, the seller, will have to relist the property and begin the process all over again and, because you would know, thanks to the inspection report and the Repair Request, the issues with the home, those issues must be revealed on the Seller's Disclosure to potential new buyers. In simple terms:
Seller:
1. You've lost a buyer as much as 17 days into the contract
2. You must either repair or reveal to potential buyers the known issues with the home
3. You will relist your home, hoping that the contract which fell through doesn't create an additional red flag for potential buyers
It's no picnic for the buyer either, so your agent needs to clarify with the seller, otherwise:
1. Eat the cost of all repairs or choose to walk away from a home you love
2. Start the home search all over again
3. Enter into yet another negotiation process
4. Pay for inspections on the new home
Don't create obstacles to reaching your goals. Be willing to negotiate.
There's nothing that obligates a seller to pay for all requested repairs, but do you really want to tell potential buyers that any repair, no matter the cost, is off the table? Ask yourself, "Am I willing to lose a qualified buyer over this?" If the answer is "No", then be prepared to negotiate.
Sell your home! Buy that new home you're building, or move closer to family and friends. Travel the world! Whatever your goals, whatever it is that made you want to sell your home, keep moving forward. Keep the end-goal in mind. As Realtors, it's our job to help get you there.
As your Hometown Realtor, it's my delight to share with you the best of what our beautiful part of Florida has to offer. From the nightlife of Jacksonville Beach, to the family-oriented community of Neptune Beach, and the charm of Atlantic Beach, to the far-flung parts of Baker, Nassau, Clay, and St Johns Counties, our team is prepared with the knowledge and experience to guide you to the community that meets your individual wants and needs. Whether a beach bungalow, a Victorian in historic Riverside, a ranch-style home in San Jose, or a contemporary home in one of the many new communities of Nocatee and Julington Creek, (and all points in between), our team is here to find the perfect home for you.
We are proud that on our small team we have accumulated a combined 100+ years of experiences from living, working, and playing in this incredible part of Florida. We know Jacksonville and all the surrounding areas. If you're looking to buy or sell your house, condo, investment property, or vacant land, you can count on the Life's A Beach House Team to deliver for you.
If I can be of assistance, call me, Michele with one "L", your Hometown Realtor. I'd love to be your real estate resource.
#LifesABeachHouse #LifesABeach #Jacksonville #Florida #Contracts #Repairs #Negotiations #Goals #AtlanticBeach #NeptuneBeach #JacksonvilleBeach #PonteVedra #PonteVedraBeach #StJohns #Clay #StAugustine #OrangePark #NewHomes #Condos #Townhouses #Investment #Farms #Rural #Urban #Beaches #Ortega #Hometown #RealEstate #Buy #Sell #BuyersAgent #KellerWilliams #Listings #ChetsCreek #Riverside #Realtor #Avondale #PabloCreek #Mayport #NavalAirStation #JaxNAS #CecilCommerce #MarshLanding #ShellBay #Timucuana #FernandinaBeach #KingsBay #StJohnsRiver #Intracoastal #Florida #Waterfront #Duval #Surf #Swim #Fish #Boating #ILoveFla #ILoveFlorida #SaintJohns #SaintAugustine #FortClinch #BigTalbot #LittleTalbot #HeckscherDrive #A1A #CountyRoad13 #Palatka #GreenCoveSprings #Meandering #Relaxation #Dolphins
If you're looking to buy or sell a house, condo, investment property, or vacant land, you can count on the Life's A Beach House Team to deliver for you.

Michele Flynn- REALTOR®

Keller Williams Realty Atlantic
4116 South 3rd St
Jacksonville Beach, Florida
(904) 343-1698 - Michele Cell
The Life's a Beach House Team is here for all your Real Estate needs!!
904-472-5448
BUY ~ SELL ~ INVEST

http://www.lifesabeachhouse.net

http://www.homesofjacksonvillefl.com/

http://homesjacksonvillebeach.com

http://ericdreibelbis.kwrealty.com/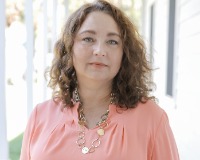 Author:
Michele Flynn
Phone:
904-343-1698
Dated:
July 17th 2018
Views:
365
About Michele: The process of buying a home can be daunting, but it doesn't have to be. From focusing the search ...