NEVER QUIT JAX BEACH
On April 15th, 2017 at 8 am

NEVER QUIT promotes Healthy Living and Eating Initiatives And Encourages People To Live A Purpose Driven Life.
Who Will You NEVER QUIT For?
Captain Petroni's Passion For Living Life : Gerard Petroni was a hard working father who always lived life to the fullest and remained extremely healthy. On Thanksgiving of 2006, he suffered from a stroke and large brain bleed which left family questioning whether or not he would live. With his NEVER Quit attitude and support from his family, doctors and therapists, his health improved and he inspired many people who followed his story. Through eating healthy and remaining conscious of his blood pressure, his life lasted an additional 3 years!
NEVER QUIT is a a powerful and spirited story about Health, Love, Determination, American and U.S. Military pride and the NEVER QUIT spirit that lives in all of us.

Through healthy life choices and a NEVER QUIT attitude, we can overcome obstacles, achieve our goals and educate others on how to avoid or overcome the effects of stroke, heart disease, obesity and cancer.

In addition, we are a very big supporter of our U.S. Military and those in uniform and when you register, you help us provide free shirts and finisher awards to deployed U.S. Armed Service Members in the Middle East. This allows these men and women to run their our NEVER QUIT event "over there" as they defend our liberties abroad, so we can run in a free United States.

The Run Takes Place in Jacksonville Beach, Florida.

NEVER QUIT Provides:

1. A health series of fitness events for all ages and one where someone of any age or the entire family can participate together.
2. Free blood pressure checks and the ability to meet for free with doctors and nurses who can talk to you about any health related issues
3. Hypertension & stroke and over all fitness awareness
4. Support to our U.S. Military, in both the U.S. and deployed abroad with free shirts, custom runners bibs with ACUVUE logo and with a runners support, a race medals. Watch a video that shows 5 events held in just one month in the Middle East: https://www.youtube.com/watch?v=19DfWBAxE3g
5. One of the largest family fitness events, free of alcohol or junk/fast food. Only healthy food is provided to all participants: https://vimeo.com/71277357
6. And in Jacksonville Florida, the joy of being able to participate in the world's largest beach run.
Sign Up Before Its Too Late!
PAYMENT RECEIVED BY:


(online payment required)
THERE WILL BE NO DAY OF EVENT REGISTRATION
With no necklace/ with Necklace
-Everyone receives the Eagle Medal-

Now – Jan 31, 2017




$35 / $69

Feb 1 – Feb 28, 2017




$39 / $75

March 1- March 31, 2017




$45 / $79

April 1 – April 14, 2017




$49 / $85
REGISTER HERE : http://www.neverquitnever.com/5k/

Eric Dreibelbis - REALTOR®

Keller Williams Realty Atlantic
4116 South 3rd St
Jacksonville Beach, Florida
(904)339-3084 Eric Cell

http://www.lifesabeachhouse.net

http://www.homesofjacksonvillefl.com/

http://homesjacksonvillebeach.com

http://ericdreibelbis.kwrealty.com/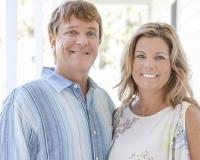 Author:
Eric - Dava Dreibelbis
Phone:
904-339-3084
Dated:
April 3rd 2017
Views:
201
About Eric - Dava: Eric and Dava Dreibelbis "Lifes a Beach" House Team at Keller Williams Atlantic in Jacksonville B...