Let Me Tell You About My Home Town
I'm Michele, and I'm proud to call Jacksonville home. My entire life has been spent here and… WOW! The changes I have seen.
Caution: The following may make your head spin:
I remember when…
Blanding Blvd in Orange Park was a two-lane road

Argyle Forest was a cow pasture and the marketing featured two huge grain silos

JTB was a 75-cent toll road and you were in real trouble if your car broke down traveling to or from the beach.

Speaking of toll roads, all the in-town bridges, except for the Buckman, were toll roads

There was an area of Jacksonville Beach referred to as The Blighted Area where one could watch hard-core punk bands

The Avenues Mall was way over on the other side of town

The only residences that were downtown were for retired seniors

And... nobody would ever have dreamed of beautiful, (glamorous!) condo towers on the St Johns River

Drive-In theaters were scattered across town

Clay County had fewer than 10,000 phone numbers thus one only need dial (on a rotary phone, no less) the last four digits to reach any phone number in the county.
The changes to my beloved hometown have been amazing to behold, but some things never change: Northeast Florida remains the gem it has always been. We're far enough north to experience seasonal weather changes, but far enough south that we can enjoy the outdoors year round. Our area offers astounding diversity of choice for those seeking to call Jacksonville home, including single-family houses, condos, townhouses, duplexes, and more. From beaches, to farmland, to suburbs, to the urban core, Northeast Florida offers something for everyone.
I'm Michele, and I'm a licensed Realtor selling homes in the Jacksonville, Florida areas of Atlantic Beach, Neptune Beach, Jacksonville Beach, Ponte Vedra, Ponte Vedra Beach, St Johns County, and Clay County.
Let me tell you about why I love my hometown, and why you should be proud to call it home, too.
#Jacksonville #Florida #AtlanticBeach #NeptuneBeach #JacksonvilleBeach #PonteVedra #PonteVedraBeach #StJohns #Clay #StAugustine #OrangePark #NewHomes #Condos #Townhouses #Investment #Farms #Rural #Urban #Beaches #Blanding #Hometown #RealEstate #Buy #Sell #KellerWilliams #LifesABeach #LifesABeachHouse #Realtor #ChetsCreek #SuttonLakes #WindsorPark #PabloCreek #Mayport #NavalAirStation #JaxNAS #CecilCommerce #MarshLanding #Sawgrass #TPC #JaxGolf #Golf #StJohnsRiver ##CedarRiver #Intracoastal #Florida #Duval #Swim #Fish #Boating #ILoveFla #ILoveFlorida

Eric Dreibelbis - REALTOR®
Michele Flynn - REALTOR ®
904-343-1698
Keller Williams Realty Atlantic
4116 South 3rd St
Jacksonville Beach, Florida
(904)339-3084 Eric Cell

http://www.homesofjacksonvillefl.com/

http://homesjacksonvillebeach.com
http://ericdreibelbis.kwrealty.com/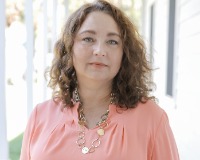 Author:
Michele Flynn
Phone:
904-343-1698
Dated:
May 31st 2017
Views:
164
About Michele: The process of buying a home can be daunting, but it doesn't have to be. From focusing the search ...