If Lifes A Beach House In Neptune Beach
Neptune Beach Sunrise" src="https://kunversion-frontend-blog.s3.amazonaws.com/images/7dcee976eae583839d19fe01e917520eb7d8e199.jpg" title="Neptune Beach Sunrise" width="314">I'm pretty sure at some point either Terri has passed you or you have passed Terri! Her One Thing is Sunrises!! You see Terri is a 48 year old busy mother who always makes time to cheer her boys on at their sporting events whether it is for baseball or lacrosse. Just recently on our way out of the Fletcher Stadium after a soccer game we heard her sons name announced not once, but twice for scoring at a lacrosse game!! Most recently, The Fletcher Boys Varsity Lacrosse team claimed the title of District Champs!! Go Fletcher!! Cheering on her boys is not the only thing she does, Terri is a very dedicated triathlete and accountant as well. We admire her dedication and ability to rock in all aspects of her life. #Wife #Daughter #Mother #Friend #Accountant #FSUfan #athlete #runner #biker #swimmer #hard worker #TriAthlete #Active #5k #13.1 #26.2 #56 #Ironman70.3 just to name a few. Did I say dedicated? Oh yea!!! You might see her running down the street, at the beach and even over the bridge (multiple times). Riding her bike all over town and even swimming in the gym. While most folks are still snoozing Terri is up training for her next endeavor the Ironman Chattanooga 70.3!! Just so we all know an Ironman 70.3 is aka Half Ironman. It is a series of long distance Tri-Athlon races: 1.2 mile swim, 56 mile bike and 13.1 mile run! We are cheering for you Terri!! Terri and her family are not new to the beach, they just live closer now. We had the pleasure of assisting longtime friends Scott & Terri with the sale of their existing home and the purchase of their Neptune Beach home about 3 ½ years ago. One of the main reasons they decided to move was so they could stay in the Fletcher School System. Each year the school system evaluates boundaries and often adjusts them to maintain a good number of students at each school. Many neighborhoods near the Intracoastal Waterway between Atlantic Blvd. & Beach Blvd. are zoned for Fletcher Middle School then go to different high schools. We have noticed that many families prefer to stay in the Fletcher System for High School. It's a big decision to move, but if you love the beach it is a move with many positives. Since moving to Neptune Beach the biggest change in her lifestyle is that she used to DRIVE to the beach, now she just takes her bike right out the front door!! Yes locals, she was tired of "crossing the ditch" AKA the Intracoastal Waterway!! Her husband has started running on the beach. She is very pleased with the classes and programs that her neighborhood schools Fletcher Middle School and Fletcher High School offer!! She especially enjoys the fact that her children can ride their bikes or walk to school instead of having a long commute on a bus to downtown. Terri likes the beach access at Davis Street because there is a ramp. She loves that the people in Neptune Beach are so friendly and she enjoys seeing so many people outdoors walking their dogs. Terri and her family enjoy eating at M Shack and The Loop for lunch. She also loves the salted veggies and hush puppies that Two Dudes has to offer. Her Mom loves Milanos so they often go there for a yummy meal.
Neptune Beach Sunrise" src="https://kunversion-frontend-blog.s3.amazonaws.com/images/68dd9f00d76b36a0a89eb716c380766912e437a2.jpg" title="Neptune Beach Sunrise" width="248">
So if you are thinking about moving to Jacksonville and the beaches Terri says "Definitely look at the beach – Neptune Beach or South Jax Beach." And if you don't see her running or biking all over town you just might see her and her family at the next Polar Plunge in Jacksonville Beach on January 1st.

For information about your next move,

Please Call, Text or Email
We proudly serve all areas of Jacksonville, Jacksonville Beach, Atlantic Beach, Neptune Beach, Ponte Vedra, Ponte Vedra Beach, Nocatee, St. Johns & would to love to earn the opportunity to serve you and your family!

We can help you BUY - SELL - INVEST in Real Estate (new construction as well)

Visit our webiste: www.LifesaBeachHouse.net
Eric Dreibelbis - REALTOR®
Keller Williams Realty Atlantic
4116 South 3rd St
Jacksonville Beach, Florida
(904)339-3084 Eric Cell
Eric.D@KW.com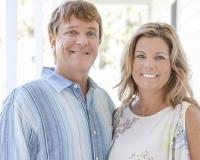 Author:
Eric - Dava Dreibelbis
Phone:
904-339-3084
Dated:
April 17th 2017
Views:
158
About Eric - Dava: Eric and Dava Dreibelbis "Lifes a Beach" House Team at Keller Williams Atlantic in Jacksonville B...