If Lifes A Beach House In Jacksonville Beach
If Life's A Beach House…
In Jacksonville Beach, Florida you might run into Tiffany. Tiffany rides up on her bike to meet me @ DeliComb in Jacksonville Beach, Florida on this sunny, beautiful Friday morning. We decided to each have the Acai Bowl & a warm Chai Latte. We agreed to sit outside on the patio to enjoy the Florida sunshine, but soon realized there was a slight, but tolerable chill to the air on this March Friday morning in Jacksonville Beach. She loves the fresh air, happiness and joy that the beaches community offers. Tiffany is a 36 year old woman who has lived in Jacksonville Beach, Florida for almost four years now. She is a caring spouse and an active mom to two young children. She loves the friendly people and the variety of enriching activities that the Beaches Community has to offer.
A job transfer is what brought them to Jacksonville, Florida. There are so many wonderful communities to choose from in Jacksonville, Florida. Eric Dreibelbis, a Realtor (and now family friend) at Keller Williams Realty Atlantic Partners, had the pleasure of helping Tiffany and her family find a new place to call home. She knew she wanted to live in a place where there was an active biking community and the houses weren't all the same. After Eric consulted more about personal preferences and researched available properties they visited a few different areas in Jacksonville with Tiffany and her family. Tiffany and her family ultimately decided on Jacksonville Beach and have been more than pleased with their decision!

You'd never know Tiffany has only been here about four years. She has formed many friendships at the beach and church. Tiffany enjoys taking pictures of the sunrise, running on the beach and even watching the people fish! Even as a busy mother and caring spouse she makes time to work out and train her body at Jax Sports Fitness. She just ran her first Gate River Run, she feels like she is in the best shape of her life thanks to Jax Sports Fitness for the wonderful and fun classes. If you are looking for a great workout go see Kit Ruddock, the owner at Jax Sports Fitness he won't disappoint. They offer all levels of fitness. Single and group personal training and kickboxing. They even have agility classes for children. She likes that there are not a lot of high rise buildings in Jacksonville Beach. She loves the great mix of people in her neighborhood. There are lots of families with young children, an 85 year old widow with eight kids, a 92 year old who still bikes and swims, and even a guy who rides his lawn mower down the street. It's the people!! The people make it such a pleasure to live here. It is a nice large concentrated group of people that are laid back, yet driven. They enjoy supporting local businesses and taking advantage of the variety of events hosted at the beach. Deck the Chairs where her daughter danced this year. All the music festivals, and even rooting for all the runners as they pass by during the Donna.
There are oodles of choices of things to do here in the beaches community. Tiffany and her family enjoy spending time outside. She really feels like her children have had a very enriching experience while they were at home before starting school. She loves San Pablo Elementary where even the substitutes are great!! Speaking of biking, Tiffany knew she wanted to live in a biking community, but she did not realize how big of a biking community the beaches area was until she lived here. They ride their bikes from one end of the beach to the other. That is Atlantic Beach all the way to South Jax Beach. Along the way they have enjoyed stops at Atlantic Beach, Neptune Beach, Jacksonville Beach, Multiple Parks, Beaches, Neptune Beach Library, Restaurants and even Publix where they are super friendly and her children can't wait to get their FREE cookie.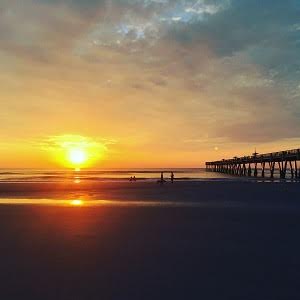 The beach has so much to offer and we all have different taste buds, but a few things have been just right for their tastings. Ok so most of us are probably familiar with Cinnotti's famous Pumpkin Donuts that come out each fall (some of you even wait in line in the wee hours of the night to be the first to get them) but Tiffany loves their Bacon Donut!! Sangria at TacoLu and Campeche Bay offers a yummy Mud Pie. She enjoys catching up with friends anywhere at the beach that offers outside seating. Her children's favorite restauranK, yes restaurant with a K is Mellow Mushroom because of the fun bus. They enjoy taking out of town family and guests to Safe Harbor in Jacksonville Beach because their seafood is so fresh, good and clean!!
If you are considering a move to the Jacksonville Beaches Tiffany says "Go for it, don't hesitate!" If you must leave the beach for career purposes, please know it is a comfortable commute downtown and even to the Southside area. So if Life's a Beach House for you…come on!!
* CHECK OUT my reviews http://www.zillow.com/profile/Eric-Jax-Home-Team/


* Real Trends #286 of TOP 500 in Florida 2015
* Top 2% in NFLMLS in Sales 2016
* Five Star Professional Award 2014/2015/2016
* Nocatee Certified Agent 2015/2016/2017
Eric Dreibelbis - REALTOR®
Keller Williams Realty Atlantic Partners
4116 South 3rd St
Jacksonville Beach, Florida
(904)339-3084 Eric Cell
Eric.D@kw.com

Follow us:
Facebook - https://www.facebook.com/EricAndDavaKellerWilliamsRealty/
Instagram - @eric_dava_kw_realtor
Twitter - @JaxHomes4U

http://www.homesofjacksonvillefl.com/

http://homesjacksonvillebeach.com

http://ericdreibelbis.kwrealty.com/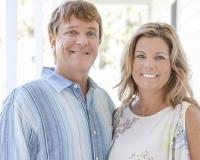 Author:
Eric - Dava Dreibelbis
Phone:
904-339-3084
Dated:
March 22nd 2017
Views:
209
About Eric - Dava: Eric and Dava Dreibelbis "Lifes a Beach" House Team at Keller Williams Atlantic in Jacksonville B...