Five Things You Will Need To Be PreApproved For A Home Mortgage
There's a difference between pre-qualifying for a loan, and being pre-approved, and the difference is simple: Have you ever received an envelope in the mail stating you've been "pre-qualified" for a credit card? That's the difference.
A pre-qualification can take place based upon information generally available to the public, such as whether you own or rent, whether you have a stable work history, etc... You are "pre-qualify" you based upon the appearance of credit-worthiness and your statements regarding your personal finances. A pre-approval, however, requires actual credit-worthiness, as well as proof of income, career stability, an acceptable credit score, and a down payment which correlates to the aforementioned factors. This process is not a passive process, as is the case with pre-qualification. To be pre-approved, the Buyer must engage in the process.
Here, Investopedia lays it out for us:
1. Proof of Income
"No verification" or "no documentation" loans are a thing of the past, so all borrowers need to be prepared with W-2 statements from the past two years, recent pay stubs that show income as well as year-to-date income, proof of any additional income such as alimony or bonuses and your two most recent years of tax returns.
2. Proof of Assets
You will need to present bank statement and investment account statements to prove that you have funds for the down payment and closing costs, as well as cash reserves. An FHA loan requires a down payment of as low as 3.5% of the cost of the home, while conventional home loans require 10% to 20%, depending on the loan program. If you receive money from a friend or relative to assist with the down payment, you will need a gift letter to prove that this is not a loan.
3. Good Credit
Most lenders today reserve the lowest interest rates for customers with a credit score of 740 or above. Below that, borrowers may have to pay a little more in interest or pay additional discount points to lower the rate. FHA loan guidelines have tightened in recent months, too, so that borrowers with a credit score below 580 are required to make a larger down payment. Most lenders require a credit score of 620 or above in order to approve an FHA loan. Lenders will often work with borrowers with a low or moderately low credit score and suggest ways they can improve their score.
4. Employment Verification
Your lender will not only want to see your pay stubs, but is also likely to call your employer to verify that you are still employed and to check on your salary. If you have recently changed jobs, a lender may want to contact your previous employer. Lenders today want to make sure they are loaning only to borrowers with stable employment. Self-employed borrowers will need to provide significant additional paperwork concerning their business and income.
5. Documentation
Your lender will need to copy your driver's license and will need your Social Security number and your signature allowing the lender to pull a credit report. Be prepared at the pre-approval session and later to provide (as quickly as possible) any additional paperwork requested by the lender. The more cooperative you are, the smoother the mortgage process will be.


The Life's A Beach House Team is here to assist you through the process and can provide the contact information for quality, qualified lenders in our area.
To read the full Investopedia article, and to view their video, click on the link at the bottom of the page.

#Jacksonville #Florida #AtlanticBeach #NeptuneBeach #JacksonvilleBeach #PonteVedra #PonteVedraBeach #StJohns #Clay #StAugustine #OrangePark #NewHomes #Condos #Townhouses #Investment #Farms #Rural #Urban #Beaches #Blanding #Hometown #RealEstate #Buy #Sell #BuyersAgent #KellerWilliams #LifesABeach #LifesABeachHouse #Realtor #Listings #ChetsCreek #SuttonLakes #WindsorPark #PabloCreek #Mayport #NavalAirStation #JaxNAS #CecilCommerce #MarshLanding #Sawgrass #TPC #JaxGolf #Golf #StJohnsRiver ##CedarRiver #Intracoastal #Florida #Duval #Swim #Fish #Boating #ILoveFla #ILoveFlorida #SaintJohns #SaintAugustine
Read more:5 Things You Need To Be Pre-Approved For A Mortgagehttp://www.investopedia.com/financial-edge/0411/5-things-you-need-to-be-pre-approved-for-a-mortgage.aspx#ixzz4lVxy8sNZ

Michele Flynn- REALTOR®
Keller Williams Realty Atlantic
4116 South 3rd St
Jacksonville Beach, Florida
(904) 343-1698 - Michele Cell

http://www.lifesabeachhouse.net

http://www.homesofjacksonvillefl.com/

http://homesjacksonvillebeach.com

http://ericdreibelbis.kwrealty.com/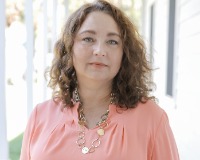 Author:
Michele Flynn
Phone:
904-343-1698
Dated:
July 13th 2017
Views:
144
About Michele: The process of buying a home can be daunting, but it doesn't have to be. From focusing the search ...