Beating The Heat In Style At A Classic Theater
Boy, it's hot outside!
A native Floridian, you'd think I'd be accustomed to the heat, but hot is hot, whether you've lived in it your entire life or not. The best thing about Northeast Florida Summers is that they aren't Southeast Florida Summers. The same, too, can be said of Winter.

If you're looking to get out of the house, but still want to escape the heat, there are a number of options available to you, from swimming at the beach to strolling one of several indoor malls, such as The Avenues where mall-walkers can regularly be spotted. The most comfortable way to beat the heat is to sit in an an air-conditioned theater and take in a movie. There's an abundance of movie theaters here in Jacksonville, yet nothing beats the grandeur of Jacksonville's historic theaters.

The 1920's and 1930's were a grand time for cinema and magnificent buildings were constructed in which to enjoy them. Unlike today, when movie theaters are built for the sole purpose of playing movies, the theaters of the past were constructed as grand halls to host films, concerts, and plays ,and the venue itself was an integral part of the show. In just a small circumference around downtown Jacksonville there are four historic theaters: The Florida Theatre, San Marco Theatre, Sun-Ray Cinema in Five Points, and the Ritz Thetare and Museum. Although the Ritz no longer plays movies, it's a terrific place to visit and take in the history of Jacksonville, when the Lavilla Neighborhood in which it resides was a thriving and exciting African-American community, often referred to as the "Harlem of the South".

Located downtown, on Forsyth Street, The Florida Theatre was built in 1927 and opened on the very day that the media reported of the very first long-range television transmission. Each Summer Sunday, at 2 pm, the theater hosts it's Summer Movie Classics Series, and this year is no exception. The next movie on the schedule is Little Giant which plays this coming Sunday, July 7th. This series runs for several more weeks and includes Ace Ventura Pet Detective, Speed, Forrest Gump, Shawshank Redemption, and more. As well, you can enjoy one of the many musical, comedy, and theater acts hosted there. A full list of events can be found here.

Constructed in 1938 and in the Art Deco style that was all the rage at the time, the San Marco Theatre has been called "One of the ten best classic cinemas in the USA". It offers more than just your average movie theater fare, as you can enjoy a pizza or quesadillas and wash them down with a cold beer or glass of wine. It airs first-run movies on rotation with Toy Story 4 in the current lineup. Coming in July is The Lion King. After the movie, you can stroll the wonderful San Marco Square or take a stroll through the tree-lined streets nearby.

Across the river, in the hip and hopping FIve Points neighborhood, you'll find the Sun-Ray Cinema, formerly the Riverside Theater and the 5 Points Theatre, it was the first venue in Florida equipped to show talking pictures. It's a two-screen theater which airs first-run movies and classics. As well, the theater offers a Summer Kids Series which, this year, includes some of the most popular animated movies of the last decade or so. The menu is where this theater really steps up its game, serving pizza, subs, salads, Swamp Fries, hummus, desserts, shakes, beer, and wine, and more!

So, don't lock yourself away! Make a trip to downtown, San Marco, or Riverside and visit one of these grand old theaters. You'll take in some of the best of Jacksonville's history and architecture and beat the heat in style.

We are proud that on our small team we have accumulated a combined 200+ years of experiences from living, working, and playing in this incredible part of Florida. We KNOW Jacksonville and all the surrounding areas.

If you're looking to buy or sell your house, condo, investment property, or vacant land, you can count on the Life's A Beach House Team to deliver for you.
If I can be of assistance, call me, Michele with one "L", your Hometown Realtor. I'd love to be your real estate resource.
#Jacksonville #Florida #SanMarco #AtlanticBeach #NeptuneBeach #JacksonvilleBeach #PonteVedra #PonteVedraBeach #StJohns #Clay #StAugustine #Movies #Fun #Summer #OrangePark #NewHomes #Condos #Townhouses #Investment #Farms #Rural #Urban #Beaches #Blanding #Hometown #RealEstate #Buy #Sell #BuyersAgent #KellerWilliams #LifesABeach #LifesABeachHouse #Realtor #Listings #ChetsCreek #SuttonLakes #Lavilla #Ritz #WindsorPark #PabloCreek #Mayport #NavalAirStation #JaxNAS #CecilCommerce #MarshLanding #FivePoints #Sawgrass #TPC #JaxGolf #Golf #StJohnsRiver #CedarRiver #Intracoastal #Florida #Duval #Swim #Fish #Boating #Theater #Theatre #ILoveFla #ILoveFlorida #SaintJohns #SaintAugustine
RITZ: http://www.ritzjacksonville.com/p/about/300

FLORIDA THEATRE history: http://floridatheatre.com/about-ft/history/
FLORIDA THEATRE events: http://floridatheatre.com/events/
SAN MARCO history: https://sanmarcotheatre.com/about--contact
SUN-RAY history: https://en.wikipedia.org/wiki/Sun-Ray_Cinema
SUN-RAY menu: http://www.sunraycinema.com/wp-content/uploads/2017/02/combinepdf1.pdf

Michele Flynn- REALTOR®

Keller Williams Realty Atlantic
4116 South 3rd St
Jacksonville Beach, Florida
(904) 343-1698 - Michele Cell
The Life's a Beach House Team is here for all your Real Estate needs!!
904-472-5448
BUY ~ SELL ~ INVEST

http://www.lifesabeachhouse.net

http://www.homesofjacksonvillefl.com/

http://homesjacksonvillebeach.com

http://ericdreibelbis.kwrealty.com/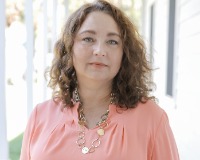 Author:
Michele Flynn
Phone:
904-343-1698
Dated:
July 8th 2019
Views:
156
About Michele: The process of buying a home can be daunting, but it doesn't have to be. From focusing the search ...