A Fine Day In Northeast Florida
That old axiom has never been truer: If you don't like the weather in Florida, wait five minutes.
A gloriously sunny morning and early afternoon has yielded to a gloriously stormy afternoon and evening.
I was recently speaking with someone who moved from Florida to a much drier, less stormy climate, and she remarked that she misses the Florida thunderstorms. I, too, love them. I'm Blessed in that I can watch the storms roll in via a little-interrupted view from the large window in my office. The wind, the rain, the lightning, and the clap of thunder are all-too-familiar to native Floridians such as myself. It wouldn't be home without them, and whether or not you have a large picture window through which to gaze in amazement, you can still take in the spectacular site from a great public vantage point.

San Marco area residents head to River Road, just behind European Street, to soak in the wide-open view of the St Johns River as it tumbles to and fro in the storm. This, too, is a fantastic place to take in the sunset. You're sure to toss a side-eye glance of envy at those who live in the terrific homes that line the street, knowing they need only glance out their windows to enjoy all that mother nature has to offer. San Marco offers it all: stately mansions, condos, bungalows, townhomes, and high rises, each within a short stroll of San Marco Square's shopping, dining and entertainment.
Westsiders head to the Ortega River Bridge, where San Juan Avenue merges with Grand Avenue. The 90-year old structure is an elegant drawbridge with a walking path that offers one of the most breathtaking views of our city that can be found anywhere. At the west end of the bridge is a lovely park overlooking anchored sailboats and the homes of Ortega. For a real treat, take in the city's skyline at night, and bring your camera, or you'll find yourself wishing you had. I fyou're lucky, you'll get caught by the drawbridge and have a few uninterrupted minutes to marvel at the sight. During the day, you can walk the streets of Ortega then, do as the locals do, and walk the short mile to Avondale and brunch at the Fox Diner or Biscottis.
Closer to downtown Jacksonville is the splendor that is Springfield. Lying in the shadow of the skyscrapers is a community where you'll find some of the most beautiful homes in Jacksonville. Victorians, Victorians, Victorians! 100-plus-year old homes renovated to their original glory, and newer homes built to such precise respect for historical society standards that they fit effortlessly among the former beauties. You'll find a terrific restaurant, Hola, on Main Street, just as you enter the Springfield community. They offer delicious cimichangas and margaritas and, farther up Main Street, is the legendary Cotten's BBQ. Although you can't get a wide view of the storms as they roll in, you can get a terrific view of the many fireworks extravaganzas put on by the City of Jax.
Jacksonville is a great city, and I encourage you to get off the beaten path now and then to experience it. Cross that bridge you rarely cross. Turn down a road where you've never ventured before. You'll be glad you did.
We are proud that on our small team we have accumulated a combined 100+ years of experiences from living, working, and playing in this incredible part of Florida. We know Jacksonville and all the surrounding areas.If you're looking to buy or sell your house, condo, investment property, or vacant land, you can count on the Life's A Beach House Team to deliver for you.
If I can be of assistance, call me, Michele with one "L", your Hometown Realtor. I'd love to be your real estate resource.

#LifesABeach #LifesABeachHouse #Springfield #Historic #Thunderstorms #JaxGolf #Golf # Realtor #Jacksonville #Florida #AtlanticBeach #NeptuneBeach #JacksonvilleBeach #PonteVedra #PonteVedraBeach #StJohns #Clay #StAugustine #OrangePark #NewHomes #Condos #Townhouses #Investment #Farms #Rural #Urban #Beaches #Ortega #Hometown #RealEstate #Buy #Sell #BuyersAgent #KellerWilliams #Listings #Avondale #Riverside #Avondale #PabloCreek #Mayport #NavalAirStation #JaxNAS #CecilCommerce #MarshLanding #StJohnsRiver #Intracoastal #Florida #Waterfront #Duval #Surf #Swim #Fish #Boating #ILoveFla #ILoveFlorida #SaintJohns #SaintAugustine

If you're looking to buy or sell a house, condo, investment property, or vacant land, you can count on the Life's A Beach House Team to deliver for you.

Michele Flynn- REALTOR®

Keller Williams Realty Atlantic
4116 South 3rd St
Jacksonville Beach, Florida
(904) 343-1698 - Michele Cell
The Life's a Beach House Team is here for all your Real Estate needs!!
904-472-5448
BUY ~ SELL ~ INVEST

http://www.lifesabeachhouse.net

http://www.homesofjacksonvillefl.com/

http://homesjacksonvillebeach.com

http://ericdreibelbis.kwrealty.com/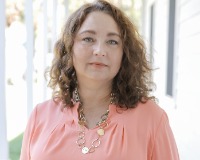 Author:
Michele Flynn
Phone:
904-343-1698
Dated:
June 5th 2018
Views:
367
About Michele: The process of buying a home can be daunting, but it doesn't have to be. From focusing the search ...